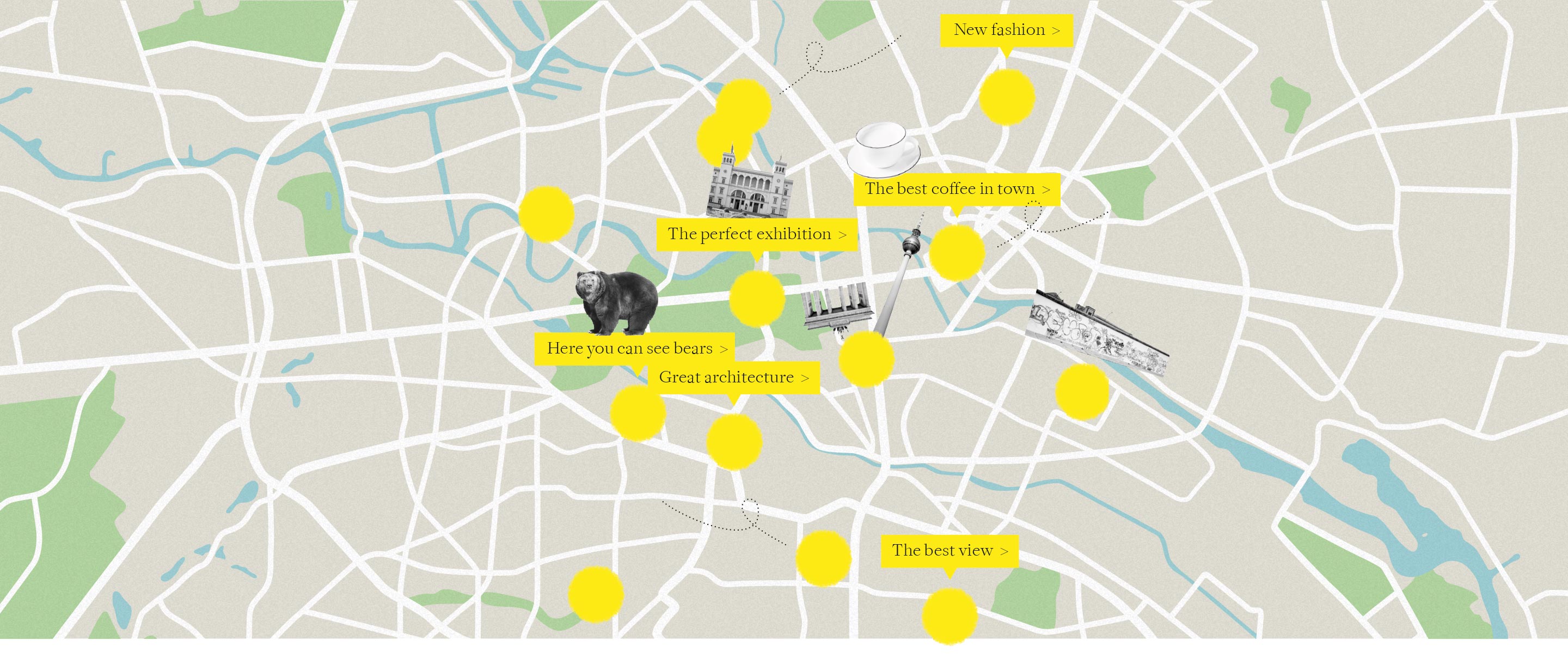 Get a Buzz out of Berlin
Discover Berlin – with citibee
Always wanted to visit Berlin? But not keen on travelling in a group? And going solo isn't an option? You've lived in Berlin for a while and would like to discover something new? But don't know anyone else who is up for it? You've got company but can't spare the time to take them sightseeing? You're here on business and happen to have a few hours to spare?
No problem! Get in touch with citibee!
Your companion: citibee
citibee will take you on a buzzing tour of the metropolis, accompanying you as much – or as little – as you like.
Get in touch, and together we will pack the ideal suitcase for your stay in Berlin. Simply let me know what you are after and I will design your bespoke visit to Berlin. I look forward to hearing from you.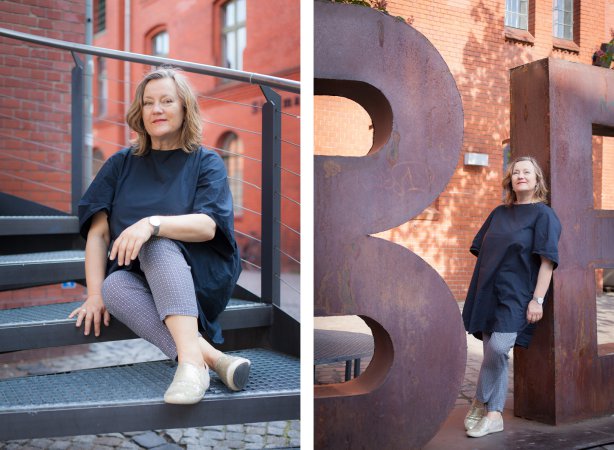 Who is citibee?
Brigitte Speidel is citibee
Born at the height of summer in the Swabian Alps in southern Germany, I am a down-to-earth person with an inquisitive mind and a cheerful and sunny disposition. From southern Germany, I have travelled the wider world, always with a healthy dose of curiosity and a great deal of enjoyment.
For the past 14 years, I have been living and working in Berlin, and in 2016 I founded citibee. With citibee, I am able to combine my travel and life experience with a passion for rediscovering this inspiring city over and over again – together with you.
My travel experience
At the tender age of 22, I travelled through France and Spain to explore oriental Morocco for a few months. After this, I went on trips all over Europe, including to Italy, Portugal, France, England, Austria, Switzerland, Greece and Ireland. Long-distance journeys to Los Angeles, San Francisco and New York followed.
1988 saw my first visit to China which lasted four months. During this trip, I took five weeks to travel around Tibet – including to the Everest Basecamp at 5,350 metres. I started off in Germany, boarding a train in Tübingen and travelling through East Berlin, Poland and parts of Russia before hopping onto the Trans-Siberian Railway in Moscow, which took me all the way to Beijing in the Middle Kingdom. My journey through what was then the Soviet Union took two weeks, with stopovers in Moscow, Novosibirsk and Irkutsk. At the time, I was one of the first individual tourists travelling without an organised tour group.
Further travels led me through Southeast Asia, Hong Kong, Singapore, Thailand, Malaysia and Indonesia. Later on, I also made trips to Brazil, Cuba, South Africa, Kyrgyzstan, Japan and many other countries.
So I guess it's fair to say that I am pretty widely travelled – all the while retaining my natural curiosity, joyful disposition and easygoing attitude. I believe that it was my sense of fun and openness coupled with a healthy dose of courage and compassion that made all my self-organised trips truly memorable. And now you can take advantage of this wealth of experience.
Discover YOUR Berlin – with citibee! I look forward to exploring the city with you.